Chat Software Features (Now with Personal Chat Rooms!)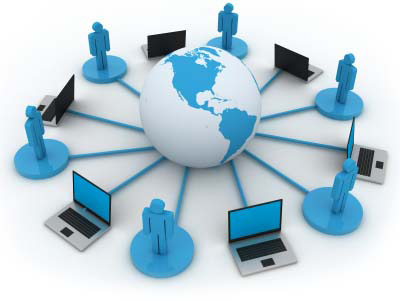 As the fastest growing adult chat for users all over the world, we bring a lot to the table just by existing as a place for sexy girls to chat casually or engage adult sex chat topics, meet strangers, and even hook up, but we didn't stop there. We've packed our chat rooms with interesting and useful features to keep you coming back for more.
Features in Our Chat Software
We custom-built our chat software from scratch to serve the needs of all kinds of chatters, across a variety of devices using modern web browsers. With the features provided by HTML5, we've built a 100% free, no-registration-required chat service that allows all users to participate equally, whether on desktop, tablet, or mobile phone. Our chat room software lets you do everything you need to do, whoever you are, wherever you are, and whatever you're using.
Rich text chat with custom color lets you stand out from the crowd while getting your point across.
User list sorting helps you find who you want to talk to faster than ever.
Complex privacy options let you chat in a state anywhere between fully open to new messages or "do not disturb" mode.
Participate in as many rooms simultaneously as you want, and easily switch back and forth between them. This feature is limited only by your screen size.
Chat avatars allow you to put a little of your personality next to every message you send in chat or on our forums.
Add a little flavor to your messages with our emoji support!
Post images inline in chat rooms, with click-to-open functionality that hides things you don't want to see rather than cluttering up the chat room.
Webcam and microphone support with privacy controls -- share what you want, when you want, to bring your conversations to life.
Runs on almost all web-compatible devices, from game consoles to mobile phones to various appliances such as smart TVs.
Mobile Compatible Chat
Perhaps our most important feature is our compatibility with mobile devices. With no plugins and no third-party software required, our chat rooms can be used from just about any web-compatible device, even such unexpected devices as game consoles and smart TVs, but especially mobile phones. We know how important chatting on your smartphone is; sometimes, you want to chat from your bed or bath or on a break at work. Sometimes a mobile phone is a more useful investment than a desktop computer. Knowing this, we centered chat development on supporting mobile phones so that we could deliver a 100% free chat experience with no registration required to everyone, everywhere. Visit our Help page to make sure your mobile phone is supported, and then join us in chat!
Creating Your Own Custom Chat Room
We provide a broad assortment of chat rooms to appeal to users of all tastes, but for topics we might not have anticipated and created a room to serve, did you know that you can create your own custom chat rooms as well? It's easy, fast, and totally free to set up a chat room that you control, centered on whatever topics you're interested in.
Join any of our chat rooms, whether you're registered or not.
Use the Menu (represented by the "gear" icon) button at the top-left to access the "My Room" option. This creates a chat room named for whatever username you selected. You'll automatically be made the administrator of this room.
Use the Room Settings button (at bottom-left) to choose any optional settings that suit you, or to list, add, or remove moderators, VIPs, and banned users.
Enjoy your chat room!
Populate Your Chat Room: Invite Your Friends
A chat room isn't much good without people in it, so be sure to invite people to help make your chat room an interesting place to hang out. There are two main ways to do this:
While chatting in other rooms, take note of the names of users connected to the chat server that you'd like to have in your chat room. Then, once back in your chat room, type "/invite [username]" (where [username] is the name of the user you want to invite) to send them an invitation to join your room.
From the Room Settings dialog, accessed by using the bottom-left button, visit the "Share" tab. This tab contains a button that copies a link to your clipboard that you can share with other people across other websites, on social media such as Facebook, or on Skype, Kik, and so on.