Trouble with Fellow Free Chat Users?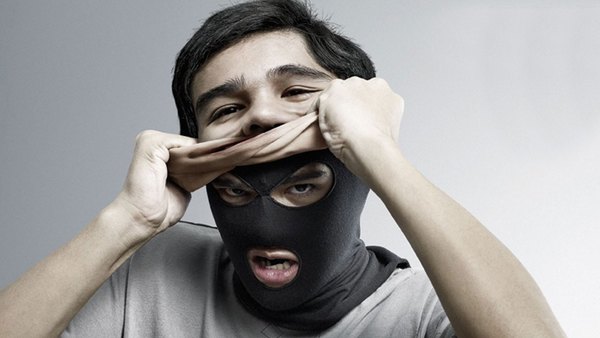 Our online free chat rooms are fun for adults all over the world. We bring you fun features like mic and video cam sex chat, no matter who you are, no matter where you are. That doesn't mean it's always smooth sailing, though. Remember: You're sharing our chat rooms with thousands of other users just like you, and that can cause some friction sometimes.
The Main Trouble Chatters
It's important to know what kind of trouble you might run into at Free Sex Chat, so that you can see it coming and know how to deal with it. Here, we'll discuss the various kinds of problem chatters and how you can best avoid having your sex chat experience ruined.
Spammers: Spammers are people who fill up the chat room with low-value content -- not interesting, insightful, funny, or sexy. They either want attention, just because they're bored, or because they want to draw you off of our free chat site and onto one where they will try to lure you to pay for "premium" content. The best thing for you to do when someone is repeatedly posting spam is to report them (click their username in chat or in the user list, then click "report," then fill out the reason that you are reporting them), then block them. Once blocked, they won't be able to ruin the chat room for you anymore.
Scammers: Scammers are typically spammers first, but acting with a more malicious purpose in the chat rooms. They use our free chat service to try to quickly draw your attention, often with nudes of women who they claim to be, and try to get you to pay for more, which they don't deliver. Alternatively, they may collect your personal information and use it to blackmail you, threatening to contact your family or friends online.
Underage users: Chatters under the age of 18 are not allowed on Free Live Sex Chat -- it is a chat website for adults only. If anyone says that they are younger than 18, do not message them. Report them and then block them.
Personal Arguments and Trolling
In free chat rooms full of men seeking women, and women trying to pick the most compelling man to have fun with, sometimes egos get in the way. You might find yourself in a personal argument, hurling insults back and forth, and not having fun. This is not only annoying to other users, detrimental to the pursuit of sex with girls online, and something that chat moderators may silence you for, but it is also completely avoidable. The best thing you can do with people you don't get along with in Internet chats is block them.
The same goes for people who try to troll you. Trolling is the art of saying anything to try and elicit an upset response from you. Don't fall for this! Detect chat room trolls' intentions early and block them. Alternatively, wait for them to cross the line and break the rules, and then report them to a chat room moderator.
Our free, no-registration chat rooms can be fun for everyone, no matter what they are looking for. However you decide to handle trouble in the chats, make sure the intention is to improve the chat experience for everyone!